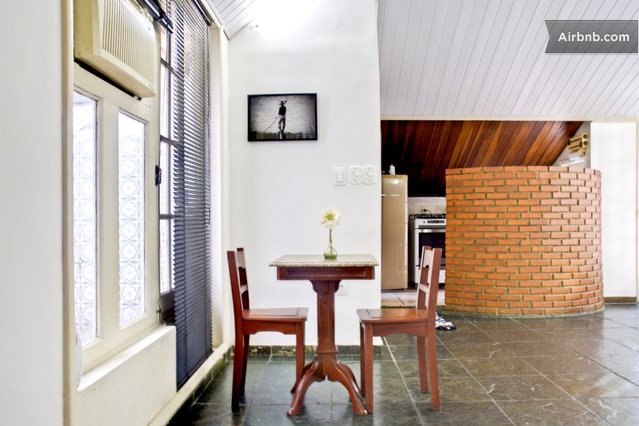 Photographer's loft Rio de Janeiro in Rio de Janeiro
: "If you want to have real fun in an unique place with a lot of character, this is your place!
Feel the freedom, bring your pet, smoke if please you, meet a lot of nice people like you at the hostel, just in front, go to the disco or to the bar next door (ask me for free tickets), go surf or walk on the beach around the block, take a lot of pictures and don't forget to do some Caipirinhas with the Cachaça from the oak barrel. Enjoy!"
'via Blog this'